Care Leavers Unite Bristol
When?
CLUB is held fornightly on a Tuesday night between 6-7.30pm
Where?
CLUB is held at The Station (Silver Street BS1 2AG)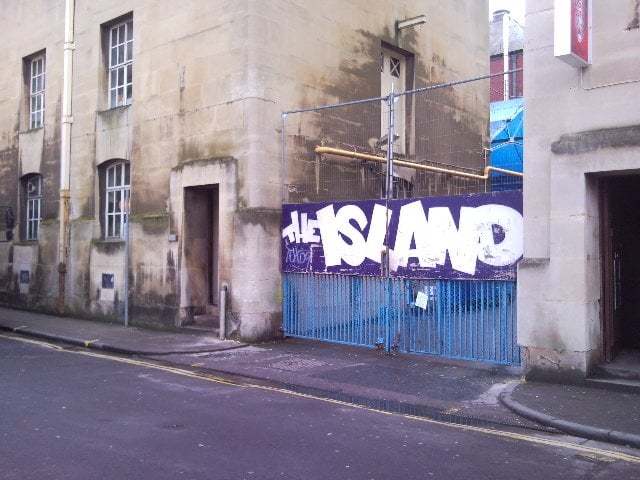 CLUB is in the room just left of the grafitti sign for 'The Island '
What CLUB does?
We have been running CLUB (Care Leavers Unite Bristol) for a few years now and is run through Barnardo's. The group is a campaign body to give voice to care leavers and influence local changes. We try to make sure that care leavers in Bristol are heard by decision and policy makers to create positive changes in care leavers' lives. CLUB also has a role in making sure care leavers know their rights and entitlements. The group is also a social one where people can meet up and have a catch up and we also get some food in.
We are in touch with up to 20 care leavers who have been to the sessions and the group at present has 10 core members and it supports them in reducing isolation, building confidence and raising self-esteem.
One of the strengths of CLUB is the events that are held with care leavers who are active participants in their organizing and facilitating (with full support from workers). So far we have held two events and we are looking for the right theme for an event in 2018. CLUB uses creative methods to allow care leavers to express themselves – we use film, audio, art and music as a medium for feelings and emotions about the issues that affect them.
'Split Thinking' by Stacey who wrote this song for our 'Isolation and Loneliness' event
Isolation and loneliness Event
One of our major successes in 2017 was our 'Loneliness and Isolation' Event held in October of that year. The aim of this event was to highlight the problem of isolation and loneliness for care leavers. We invited a range of professionals to think and discuss solutions, alongside care leavers, to see if they could support the ideas care leavers had to tackle this problem. The event was held on World Mental Health Day which fitted in well with the theme of the day.
The group use their creative skills and talents and showcase these in events. This is film was made for our isolation and loneliness event.
All planning was carried out at Care Leavers Unite Bristol (CLUB) sessions where care leavers gave ideas and opinions on how they event should be run and who to invite. Young care leavers also gave input into the creative aspects of the event including two powerful films, audio, songs and presentations all created for the event. The event had a good turn out and included the Bristol Mayor Marvin Rees, Hugh Sheriffe (Regional Director of Barnardo's) and key members from Bristol City Council Children and Family Services.
Dan, a young care leaver, gave a speech outlining the devastating effects of isolation and loneliness.
'When I lived by myself I suffered from loneliness so I know what it feels like – I lost my brother from this. He came from London services and didn't get it in Bristol. I want to change this.' (see photo in the photo section of this report)
A number of commitments and actions came out of the event including:
Promoting befriending opportunities for care leavers.

The Mayor arranged a meeting between care leavers and the Transport Councillor who is looking to support a campaign to get free or reduced travel for care leavers and they also discussed bus fares, driving lessons and bikes.

Plans now in place to create a new cycling group for care leavers.

Plans also in place to set up a young women's group that will help in reducing isolation and loneliness.

Increased links between CLUB and Bristol's Corporate Parenting Panel.

To promote the voice of care leavers in the workplace.
One participant said 'I really liked the creative input from young people and the professionals made lots of effort and were pushed out of their comfort zone'.
Digital Feedback and use of social media
Our work and communication with care leavers is now complimented by having a Facebook page for care leavers. We have two pages one outward facing for all interested care leavers and one for a private group of CLUB members and interested professionals. Having this medium of communication has given us easy access to the young people we work with, making organisation a much easier proposition when arranging one-to-one meetings, group meeting, event planning and consultations.
We use the Facebook pages daily and as well as being able to monitor it we can easily get in contact with care leavers who are feeling low or moving into crisis. Many young people find it easier now to communicate via messenger and prefer this method of expression over telephone calls. Having instant contact is reassuring for many of the care leavers that we are in touch with. We are also going to be trailing a new app used by Barnardo's called MOMO which allows young people to record their thoughts and feelings in regard to the meetings they attend.