Unaccompanied Asylum Seekers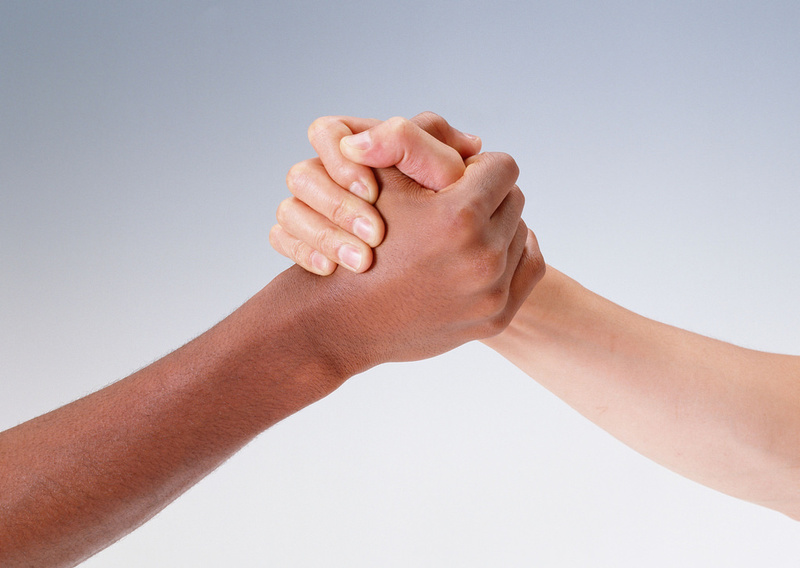 The whole system around Unaccompanied Asylum Seeking young people can be very confusing! We have tried to put the very basic facts here and a list of organisations that can help. It is also important to note that it is offence to provide immigration advice if you are not qualified to do so. However it is important to make sure people know what their rights and entitlements are and point them in the right direction to get support at a very difficult time in their lives.
The current situation
Currently all young people who are the responsibility of Bristol Children's Services are cared for either within the Bristol area or placed as closely to Bristol as possible but remain the responsibility of Bristol under 'looked after children's' requirements. Almost all unaccompanied children and young people live in foster care, some in supported housing and a few might end up living in a children's home. The largest group are young people from Afghanistan with smaller numbers from Eritrea, Albania, Egypt, Iran, Iraq, Nigeria and Somalia. The majority are male and aged around 16 or 17.
Bristol has cared for and supported unaccompanied children arriving in the city and seeking asylum since the early 1990s when children and young people travelled to the UK escaping conflict in Bosnia, Serbia and Croatia. Since that time young people have presented in Bristol with increasing frequency and from a variety of countries of origin escaping conflicts in Afghanistan, the Middle East and Africa.
The three groups of unaccompanied children who arrive in the city:
Those whose first encounter with the authorities is in Bristol: when separated children are found by the police or present at social services in Bristol, it becomes the responsibility of Bristol City Council to take care of them.

Those accepted through the National Transfer Scheme: this is a scheme for children and young people who arrive in other Local Authorities, like Kent for example (an area where there is an above average number of UAS because of the entry point of Dover), and are relocated across England to be placed in the care of other Local Authorities who have made commitments to support separated children. Sometimes these young people are moved to Bristol.

Those accepted from Europe and camps in Northern France or elsewhere (often referred to as 'Dubs' children).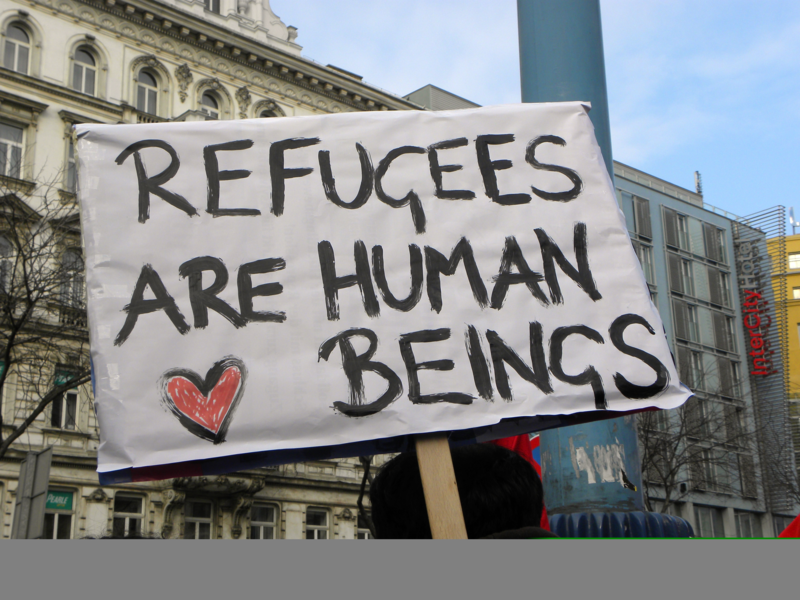 What happens next?
Social Services Support:
The Local Authority that separated young people first meet with social services in is responsible for their care. If you meet Social Services in Bristol you will become Looked After Children by them under Section 20 of Children Act 1989. You will have a social worker who makes sure that your needs are met. This means they will make sure you have a place to live, that you can see doctor, practice your religion and go to school or college. There should always be an interpreter at important meetings so you understand what is being said and can tell your social worker what you think. If you have any problems with social services you can also ask for an advocate who can help you solve problems and get your voice heard.
Sometimes the Local Authority might not be sure that a child is the age that they say they are. If this is the case, social workers might decide to conduct an Age Assessment. Not every child should have one but if your social worker tells you need an Age Assessment they need a good reason which should be explained to you. An Age Assessment usually takes place over the course of a few meetings and there must be an Appropriate Adult there to support you through the process.
When the Age Assessment is finished your date of birth might stay the same or it might change. If the new date of birth means you are over 18 you may have to be supported by the Home Office instead of Social Services. If you're not happy with the date of birth social services have decided you might be able to challenge this with the help of a solicitor. It is complicated so if you're not sure it's really important to get legal advice about this.
The Asylum System:
Claiming asylum is when you ask the UK Government for protection because you are not safe in your home country. Asylum seekers are not allowed to work or claim benefits.
Not all young people have claimed asylum by the time they arrive in Bristol. If they arrived at a port, like Dover, and meet the authorities there, then they will be taken to register their claim for asylum at the Home Office. However, if they arrive spontaneously in Bristol, they will need to contact the Home Office and tell them they would like to register their claim. It is social services job to do this so a young person's social worker should contact the Home Office to arrange a Welfare Interview in Croydon or Solihull. Young people are always accompanied to these meetings by either someone from social services or their foster carer.
At your Welfare Interview you'll have to answer some questions about why you are in the UK and have your photograph and finger prints taken. You will be given a SEF (Statement of Evidence) and some papers confirming you have claimed asylum. Soon after this you should receive an ARC Card in the post. This is a form of ID and shows that you have claimed asylum.
To help with your asylum claim you need a solicitor who will help you to understand the very complicated immigration system. You don't need to pay for them – it's covered by Legal Aid. You solicitor doesn't work for the Home Office or Social Services; they work for you, and help you to make your asylum application so it's always important to be open and honest with them. If you don't have a solicitor before your Welfare Interview it's important to get one as soon as you can. Your social worker is responsible for arranging this. Your solicitor will help you complete your SEF and to write a statement about why you are in the UK and are not safe in your home county and send these to the Home Office.
Once the Home Office has your papers they will arrange a Substantive Interview for you. This appointment is at the Home Office and your solicitor should prepare you for it. Someone from the Home Office will ask you questions about your story so they have all the information they need to make a decision on your claim. There will also be an interpreter and an adult that you trust (usually your social worker or foster carer) to support you. Sometimes young people's solicitors attend too. If your solicitor doesn't attend its important you see them very soon after so they can check that you are happy with the interview. You have about 10 days to make any changes.
Decisions from the Home Office can take some time. Sometimes young people are given Refugee Status first time which means that they can stay in the UK for 5 years, work and claim benefits. This isn't always the case and often young people are refused asylum. In this case young people can be given UASC Leave which lasts until the age of 17 and a half. You can work and claim benefits with UASC Leave but it is not as secure as Refugee Status. You might also be granted other forms of leave called Humanitarian Protection or Discretionary Leave. If you are refused asylum you have the right to appeal. You only have 14 days from receiving a refusal to lodge your appeal so it's very important to talk to your solicitor as soon as possible about that to do next. If you do appeal, you will have to go to court. Your solicitor will prepare you for this. If your appeal is allowed you will be granted status so you can stay in the UK but if not, you need to talk to your solicitor again to see if you can challenge this decision.
If you are not able to appeal again you will become appeal rights exhausted. This is a very difficult situation for young people to be in and puts them at risk of being returned to their home county when they turn 18. If you find yourself in this position it is important to get legal advice from your solicitor. If you manage to get further evidence to support your case you might be able to make a fresh claim.
Before your status runs out (whether it's UASC Leave, Refugee Status, Humanitarian Protection or Discretionary Leave) it is VERY important to talk to your solicitor about extending your leave. If your leave runs out before you make an extension application you will lose all of the benefits and be at risk of being returned to your home country.
Turning 18:
If you are a young person who has been "Looked After" for more than 13 weeks by the time you turn 18 you will become a Former Relevant Care Leaver and provided with the full range of support and services available to all Care Leavers. This includes a place to live and a weekly allowance. You will get a Personal Advisor to support you and you should have a Pathway Plan. A Pathway Plan outlines the support a young person needs to develop the skills for a successful adulthood. For young people in the asylum process these plans can be complicated. They must outline support needed in terms of Home Office applications and also incorporate plans to stay in the UK alongside the possibility of departure.
Adults:
The situation is different for those who are over 18 when they arrive in the UK because social services are not responsible for them. When over 18s make an asylum claim they are supported by NASS. They are provided a place to stay (anywhere in the UK) and £37 a week. They don't have any support workers. Asylum seekers can't work or claim benefits but are entitled to legal aid for a solicitor to help them with their asylum claim. If they are refused asylum by they have the right to appeal but if they become appeal rights exhausted they will have no access to financial support from the Home Office. This can leave a person destitute and more vulnerable to exploitation such as modern day slavery or targeted by other criminal gangs.
For additional information about the rights of separated children you can download a really useful guide via the Coram website called 'Seeking support – a guide to the rights and entitlements of separated children.'
Problems encountered by Unaccompanied Asylum Seeking Young People
It is important to fully understand how difficult this time is for a young person who is newly arrived in the country and most experience many difficulties including –
Poor housing

Emotional and mental health problems

Loneliness and isolation

Little or no English

Separation from families and friends

Personal bereavement

Discrimination and racism

Difficulties in accessing mainstream services and legal advice

Turning 18 and moving from one support system to another

Being held in immigration detention

Living with the anxiety about being sent back

Confusing asylum procedures
List of support services for Unaccompanied Asylum Seekers
Creative Youth Network
Welcome Wednesdays at the Station (Silver Street in the Centre of Bristol, postcode BS1 2AG) provides a social space for young asylum seekers. They also have set up an arts therapy group.
Wednesday 5-7pm: Arts Therapy (11 years +)
Wednesday 5-7pm: Activities include table tennis, table football, arts and crafts, cooking, games, outings and drinks and refreshments are available. Staff can speak various languages.
For further information on both groups please contact James Jarvill email: jarvill@creativeyouthnetwork.org.uk
Phone: 0117 9477948
Website: www.creativeyouthnetwork.org.uk
Basement Music Studios: a space where young people can make and record music
Tuesday and Thursday: 7-9pm
For further information contact Troy email: troy@basementstudio.co.uk
Phone: 07854101344
Open access youth sessions: A space for all young people 13+ to socialise and meet other young people,
Activities include table tennis, games and table football. Refreshments are also available.
Friday: 5.30-9pm
Saturday: 6.30-8pm
Borderlands
Offer a range of support to asylum seekers and refugees in Bristol. They are based in Old Market near the Trinity Centre and anyone under the age of 16 must be accompanied by an adult.
Monday drop in: 09:30-12.30 breakfast, snacks and hot drinks, English classes (ESOL), lunch (sandwiches), arts and crafts, table tennis and table football.
Tuesday drop in: 10:30-3pm English classes (ESOL), breakfast, snacks, hot lunch, arts and crafts, table tennis and table football.
They also have a mentoring service: for more information please contact mentoring.borderlands@gmail.com
For further information email enquiries.borderlands@gmail.com
Website: http://borderlands.uk.com
Phone: 07718 598188
Address:
The Assisi Centre
Lawfords Gate,
Bristol.
BS5 ORE
Bristol Refugee Rights
Offer a range of support to asylum seekers and refugees (anyone under the age of 18 must be accompanied by an adult).
Wednesday drop-in: 10-12:30pm drinks and snacks provided
Thursday drop-in: 10-3.30 pm hot meals and drinks
Friday drop-in: 10-12.30pm drinks and snacks provided
Some of the activities available: arts and crafts, pool, board games, massage, bike referrals to Bristol Bike Project.
Website: http://www.bristolrefugeerights.org/
Tel: 0117 915480
Email: info@bristolrefugeerights.org
Address:
Malcom X Community Centre
City Road
Bristol
BS2 8YH
16-25 Independent People
Alongside supporting young people aged 16-25 with housing issues they also offer:
Football: Friday 3-4.30pm at Easton Leisure Centre
Cooking: Thursday 4-6.30pm at Kingsley Hall (16-25ip Old Market Office)
Arts and Crafts: Thursday 2-4pm at Kinglsey Hall (contact Nicole Stapley 07875074725 / 0117 3177097 or email nicole.stapley@16.25ip.co.uk
For more information on football or cooking contact Duane McDonald on 07534278774
Office tel: 0117 3178814
Email: duane.mcdonald@16.25ip.co.uk
Refugee Women of Bristol
Provide a service for women only 18+
Tuesday: 10-2.30pm
Activities include English classes, advice, food, activities, interpreter and crèche.
Address:
Malcom X Centre
City Road
Bristol
BS2 8YH
Julian House
Offer a 6 week course for 18+ where you can build a bike and learn cycle maintenance and get an AQA certificate. The course is free and they can provide help with travel costs.
The course currently runs on Thursday mornings and afternoons.
Contact May for a referral form.
May: 07398 256208
Bristol Bike Project
Offers a range of schemes where individuals can learn to repair and earn a bike of their own,
Website: http://www.thebristolbikeproject.org/
Email: hello@thebristolbikeproject.org
Address:
7 City Road
Bristol
BS2 8TN
Bristol Refugee Council
Advice and support for young people up to the age of 18 and works with children in care going through the asylum process.
Drop-in: Wednesday 5-7pm at Welcome Wednesday at The Station.
Fri 10-1pm at the Malcom X Centre with Bristol Refugee Rights
Contact: Chloe Woods
Email: chloe.woods@refugeecouncil.org.uk
Tel: 07393 014650
The Haven
Healthcare service for asylum seekers and refugee new to Bristol and the team consists of G.P. and nurses who will assess and meet individual health needs.
Clinic times: Monday, Thursday and Friday mornings between 8.30am-12.30pm. Referrals accepted from health practitioners, housing providers, social workers and any agency working with asylum seekers and refugees. Self-referrals can then be made by visiting reception desk at Montpelier Health Centre.
Address:
The Haven
Montpelier Health Clinic
Bath Buildings
Bristol
BS6 5PT
Tel: 0117 9703887
Email: thehaven@nhs.net
ESOL Conversation Clubs
Conversation Clubs are held throughout the city at a range of venues including The Station (Creative Youth Network), Cotham School, Eastville Library and Easton Job Centre.
FFI: http://community learningwest.net/esol-conversation-clubs/​
Other support agencies
AidBoxCommunity – have set up a free shop in Bristol for refugees and asylum seekers which is also a community hub for refugees and asylum seekers in the city
Ashley Community Housing is a registered housing association offering a holistic wrap around service for people who have recently received status including housing, training, budgeting, advice guidance and employment support. ACH is the Careers National Service for employment for BME people in the city.
Barnardo's – Barnardo's provide a befriending service and Care Leavers Unite Bristol which focuses on participation, voice and influence for children in care which is attended by unaccompanied asylum seeking young people.
Bridges for Communities and B.Friend – Offer a befriending service to provide social support and meet individual needs for vulnerable refugee and asylum seeking adults who can't access the drop ins. Bridges also provide cross cultural understanding courses, trips and multi cultural meals.
BCC Asylum Team are a casework team. Main duties are statutory assessments and payments. The key works well with the UK Border Agency. The Asylum Team are a specialised team and can offer training on legislation and issues for UASC, and vulnerable asylum seekers and their families.
BCC Community Learning Team: Provide conversation clubs & introduction to ESOL, Read Easy scheme, Adult basic skills English classes, intensive tenancy courses to sustain tenancy, introduction into world of work. Provide ESOL:
The HOPE- Bristol's Virtual School for Children in Care: Details of this provsion are outlined in the Children in Care section of this website.​